WA Delegate: None.
Founder: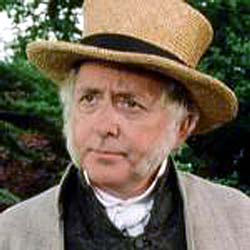 The Protectorate of Mr Bennet
Last WA Update:
Embassies: Netherfield, Pemberly, Rosings Park, and Meryton.
Tags: Fandom, Minuscule, and Role Player.
Longbourn contains 4 nations.
Activity • History • Administration
Today's World Census Report
The Largest Gambling Industry in Longbourn
The World Census tailed known underworld figures in order to determine which nations have the largest gambling industries.
As a region, Longbourn is ranked 6,839th in the world for Largest Gambling Industry.

Longbourn Regional Message Board

Loading...
Dear Lizzy, do not be disappointed. I hear Derbyshire is a lovely place, even if the likes of Mr. Darcy live there, and he will most likely not even be there.
I do hope so, dearest Jane. I would be mortified to meet him again there.
The period of expectation was now doubled. Four weeks were to pass away before her uncle and aunt's arrival. But they did pass away, and Mr. and Mrs. Gardiner, with their four children, did at length appear at Longbourn. The children, two girls of six and eight years old, and two younger boys, were to be left under the particular care of their cousin Jane, who was the general favourite, and whose steady sense and sweetness of temper exactly adapted her for attending to them in every way -- teaching them, playing with them, and loving them.
Mrs. Bennet, Jane, Lizzy, come quick! The Gardiners are driving up as I speak.
*hurry's outside waving a handkerchief*
Dearest Brother and Sister, welcome to Longbourn. My,my, the children have grown like weeds.
Come to your Auntie Bennet, nieces and nephews, and give me hugs. <3
Dear cousins, it is so good to see you!
*runs up and hugs her Aunt and Uncle* Aunt and Uncle Gardiner, I am so happy to see you. I trust that you had a safe and pleasant journey here from London.
You must come in and refresh yourselves from your long journey. Hill, Hill, come see to our guests.
Good to see you again, Gardiner. How about you and I retiring to my library and leave these squealing women to their gossip. I have some excellent Port to settle our nerves.