WA Delegate: None.
Founder: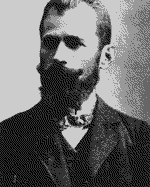 The VMRO of Dame Gruev
Last WA Update:
Tags: Minuscule.
Mali is home to a single nation.
Activity • History • Administration
Today's World Census Report
The Most Extensive Civil Rights in Mali
The citizens of nations ranked highly enjoy a great amount of civil rights, or freedoms to go about their personal business without interference or regulation from government.
As a region, Mali is ranked 14,134th in the world for Most Extensive Civil Rights.
| | Nation | WA Category | Motto | |
| --- | --- | --- | --- | --- |
| 1. | The VMRO of Dame Gruev | Democratic Socialists | "Podobro uzasen kraj otkolku uzas bez kraj-D.Gruev,1903" | |

Mali Regional Message Board

Loading...
whooooooooooooo first post in 538 days
2nd post in 538 days, FTW
Ryan, look at Chris's region, he spelled helvet wrong on the banned list.
I have decided to die here in Mali.
Is Macedon worse than socialists? Possibly.
My birth country Angola has been destroyed in this game by pretend leftist pigdogs.