WA Delegate: None.
Founder: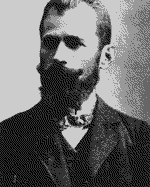 The VMRO of Dame Gruev
Last WA Update:
Tags: Minuscule.
Mali is home to a single nation.
Activity • History • Administration
Today's World Census Report
The Most Politically Free in Mali
These nations allow citizens the greatest amount of freedom to select their own government.
As a region, Mali is ranked 6,112th in the world for Most Politically Free.
| | Nation | WA Category | Motto | |
| --- | --- | --- | --- | --- |
| 1. | The VMRO of Dame Gruev | Democratic Socialists | "Podobro uzasen kraj otkolku uzas bez kraj-D.Gruev,1903" | |

Mali Regional Message Board

Loading...
whooooooooooooo first post in 538 days
2nd post in 538 days, FTW
Ryan, look at Chris's region, he spelled helvet wrong on the banned list.
Is Macedon worse than socialists? Possibly.
My birth country Angola has been destroyed in this game by pretend leftist pigdogs.