WA Delegate:
The Volksrepublik of Peoples Republic of the German States (elected )
Founder: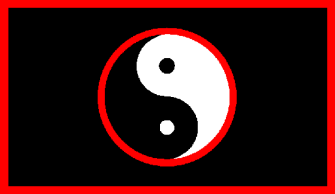 The Despotic Dictatorship of Despoticania
Last WA Update:
Embassies: The Axis of Evil, Ile de France, Lone Wolves United, Eladen, Evil, Vissella, Union of Nationalists, United Empire of Islam, The Savage Garden, The Illuminati, ITALIA, Imperium of the Wolf, Epicenter Of Prosperity, End 500, POLATION, Hollow Point, and 59 others.The Embassy, International German Coalition, Ozymandium, Cyberius Confederation, Australialia, Imperial Russian Empire, The Bar on the corner of every region, Solid Kingdom, United Imperial Union, Right to Life, Avadam Inn, The World of Remnant, The West Republic, Yuno, Laotis, Orthanc at Isengard, Asiana, Sikh Empire, International Debating Area, Regionless, The Great Universe, International sovereignty pact, The Imperial Consortium, Misanthropic Bloc, The New Mappers Union, Barbaria, Machtpolitik, Lardyland, Citadel of Ricks, Non Aligned Movement, Nazbol Gang, The Lands Of Guacamole, Beachfront Nuclear Hellscape, The Larry Pact, Derovania, Zero Zero Zero Zero, Fredonia, Edmundian Empire, Cyterian Treaty Organisation, Chicken overlords, The Wolf Clan, Der, Lezra, League Of Allied Powers, The Holy Reich of Greater Germania, land of the redpandas, The Moderate Alliance, Epic Games HQ, Turkic Union, The Monarchy alliance, Dictatorial Independent Confederation, FRC Collation, The Independent Newspaper, Indian Mars, Octoarma, Berdyansk and the Azov, Altay, Compatibility, and Kartokistan.
Tags: Enormous, Featured, Future Tech, Independent, Map, Modern Tech, Multi-Species, Past Tech, Post-Modern Tech, Regional Government, Role Player, Surreal, and 1 other.Totalitarian.
Regional Power: High
The Alliance of Dictators contains 107 nations, the 152nd most in the world.
Activity • History • Administration
Today's World Census Report
The Least Corrupt Governments in The Alliance of Dictators
World Census agents tempted government officials with financial and other inducements to bend the rules and recorded how often their proposals were declined.
As a region, The Alliance of Dictators is ranked 22,847th in the world for Least Corrupt Governments.

The Alliance of Dictators Regional Message Board

Loading...
An Oak of Ashes - Part 8
Unearthly Excavation
Master Sereno and Doctor Samon were in the latter's office. Samon kept his office fairly spartan, there was his oversized chair to fit his oversized frame, the desk itself – the surface of which was a giant touchscreen -, and a large painting of a neutral star that hung behind the chair. Both of the researchers were hunched over the desk, going through the data gathered from the latest sets of tests on Rift 24, the data on Rift 16 was neatly minimized in the upper left corner. They were waiting for the return of Nissho Sera, Sereno's apprentice.
Samon stood up from the desk. "I will issue a directive to cease all scientific operations concerning Rift 24 effective immediately, it's getting worse. Not to mention is so far in line with the barren idea realm hypothesis."
Sereno took a few moments to respond. "Yes, ceasing all scientific operations will be the wisest course of action for the moment. If only Master Etuxyll was still around."
"Who was Master Etuxyll? Other than one of your dimension oriented mages." Samon inquired
"She was the Union's best dimension walker, no one knew their way around these sorts of things more than her. She was involved in an accident about two centuries ago and went missing, general consensus is that she's dead, only Master Ata believes she's still alive." He remarked.
"Sad," Samon stated. "But we're here to prevent further accidents, something Xankus seems to lose sight of every now and then."
"Truly was a tragedy, it's a shame you couldn't meet her, you two would've gotten along famously. And yes, that is our purpose. Not even Xankus will be able to override us on this directive, something I will quite enjoy for once."
Samon brought up a separate document, which started to fill itself out. "Luckily there's nothing about it to draw Xankus's attention, not fun for him when the reward isn't dangled right in front of his face." Samon added some finishing touches to the directive and sent it out, his people were loyal to him and there wouldn't be any issues with dissenters that couldn't be rapidly solved.
Sereno was somewhat less confident in the loyalties of Samon's underlings. "Are you sure there won't be any issues with people disobeying the directive?"
Samon was quick to respond. "There's precious few scientists here that don't respect my authority, and they're typically scared sh!less of you and your mages. Unfortunately, unlike you, we do not have the luxury of having decades to vet our scientific teams. Speaking of which, any progress on reinforcements from the Union?"
"No dice, so to speak. With so many mages outside the Union right now, they're not too keen on sending anymore. We'll be lucky if we get a few Bookmen. What about the Phoenix Branch?" Sereno responded.
Samon issued a low register growl. "Xankus is being a pain in that regard, all we're getting is three barely trained medical test subjects for the manned expedition into Rift 16. I'm attempting to bypass Xankus and get some of the Phoenix Branch containment specialists, the arcanely enabled sort. For now we'll have to improvise."
Sereno did not exactly sound enthused. "Those Phoenix branch mages are not the most experienced, they're even still mortal in nearly all cases. I am not sure as to the benefit of second-rate mages over mortal scientists."
"Well, right now we don't have the luxury of choice." Samon hissed. "And the mortal scientists have surpassed your every expectation for them. Your Union is being a miser with it's mage assignments for some unfathomable reason, and Xankus is obstructing my every attempt to get anything from the Phoenix Branch. At this rate those three clowns Xankus got assigned to this will be a blessing, and you can bet your arse that I'm going to throw them through the grinder once they get here."
Sereno was taken aback, no one outside the Union had spoken to him like that in quite some time. Samon was probably the only one that could do so. "Perhaps I should see if I can get anywhere with the Phoenix Branch."
"You might as well have a clown do it for all the good it'll do you, your self-imposed isolation has ensured that you have zero connections in the wider world. And your position does not carry the authority for such things." He took a few moments to cool off, taking a few steps towards the wall. "It certainly couldn't hurt." He said at last.
Then, Nissho showed up. "Am I intruding on anything, Master?" he inquired. Samon and Sereno turned to face the Apprentice.
"No, you may enter." Sereno said. "What have you found?"
Nissho took a few moments before responding. "The Technomancers have uncovered a large part of Xankus's past. Obviously, he's a veteran, specifically a former officer in the marine corp before going to the Special Forces. After his service record and leadership skills attracted the attention of Phoenix Branch Special Division, he was offered – and took – a position as one of their special project commanders. He's had experience on a handful of projects before this, all highly classified. This has led him to this position as head of the Arrowhead Project, where he has been for quite some time as you both know. His previous service record and his current behavior definitely do not match, especially since we able to dredge up digital HR reviews on the Director's performance and compare them to the ones submitted in the past few months. Something definitely seems to be up."
"What about place of origin, family, relatives." Samon asked.
Nissho calmly and respectfully submitted a reply. "Originally from Wrerton, his father was a farmer, and his mother a tailor. He had one brother, older, and a younger sister. His brother also joined the military, though was apparently MIA, probably dead. His sister has moved up to Ylumont. As for his children, he has two daughters, one lives in Copnre, the other resides in Wrerton."
"Spouse?" Sereno asked.
"His wife is dead, Master." Nissho said. "Died following complications after childbirth, insisted on home birth for their youngest daughter. Xankus's daughters have been raised mostly by their paternal grandparents. Xankus has apparently worked himself halfway into the grave to make sure they've had the best upbringing possible. It can be assumed he cares for them very much. Of course, they've started their own families now - or are at least considering it -, his children are 30 and 34. He had them fairly late in his life, by mortal standards. The thirty year old is the one that lives in Wrerton."
"And the one we have to worry about." Samon said. "It's no secret the Qiem mafia both exists and has a pretty long reach when compared to other organizations that have cropped up in the past."
Sereno shifted his attention to Samon "You suppose someone's using his daughter as leverage to control him?"
"It is a thought." Samon remarked. "How else you control those high-level military types? Corruption doesn't extend up the chain of command in these special projects. Certainly cheaper than buying them too and explains his relatively recent behavior."
"Certainly would." Sereno seconded. "Did you dig up anything else?"
"Just that on a few of his leaves of absence, he travelled a bit, nothing too suspicious. Of course, the Technomancers are unable to access his private communications, that wouldn't go over well with the government." Nissho remarked.
"No, no it wouldn't." Samon remarked. "Unfortunately, we can't exactly do anything from this end. Sereno, the Union maintains recruitment chapters at every city, correct?"
"Indeed, though our Qiem Chapter is small and fairly inactive, mostly out of fear for their safety." Sereno responded.
Samon cradled his chin with his hand. "That's not what I had in mind. Have the Wrerton Chapter keep an eye on Xankus's daughter, if the mob is to blame for this, they should have one of their informants or hitmen in the area and we stand a chance of identifying them."
Sereno was quick to respond "I can arrange for that, one of my former apprentices runs that chapter. Though what would we do with the information? I'm not sure if that data is admissible in court and it certainly won't help anything in Xankus's case. Unless you're thinking about what I think you are."
"We could sic one of Ayajira's apprentices on them. Get the information we're after." Samon said.
"Not sure what you hope to accomplish with that, or what it entails. Certainly taking matters into your own hands though." Sereno remarked.
"Someone's messing with my project, and I'd like to know who and why." Samon responded. "And while evidence gained by arcane means may not be admissible in court, it suffices for evidence of a compromised agent in this sort of project. If we can confirm that Xankus is indeed under pressure from the mob, we can protect his daughter and clear up the issues on our side in one move. I'll be able to assume control of the project in the interim period and actually get some reinforcements. Situation almost makes me feel bad for the b*stard, though with how much he's harassed my deputy, I can't let it slide because he may be under pressure."
"I find myself of roughly comparable opinion, Doctor." Sereno responded, he turned his attention to Nissho. "Nothing you've heard here leaves this room, understood?"
"Yes, Master." Nissho responded dutifully. "Though I must ask, did you check the room for bugs? If Xankus is under pressure, whoever is applying the pressure surely knows that you are getting suspicious."
"We already covered that." Samon interjected. "Turns out not even Xankus is dense enough to think he can bug my office."
"Yes indeed, be rather idiotic to do." Sereno agreed. "Though it may be some work to get eyes on Xankus's daughter. What's her name Sera?"
"En Maeda, she took her husband's name." Nissho responded quickly.
"En? What kind of name is that?" Samon responded before getting back on track. "What do you mean by 'some work', I thought you could arrange it?"
"I can arrange it, I never said it would be easy." Sereno responded. "You think normal bureaucracy is bad, you have not seen Union bureaucracy. The Council of Masters likes to keep a tight leash on personal projects in the public sphere, which this certainly falls under no matter the circumstances. And since we can't exactly trust law enforcement in this matter, we'll have to endure."
Samon did not seem pleased at this. "Meanwhile the situation with the rifts gets more complicated, and with Xankus's current behavior that could pose a major risk to safety with this project. I'm going to exhaust every possible regulatory mechanism in the meantime, and do it again, any small print I can use to curtail him. Should keep things under control."
"As you should, Doctor, as you should." Sereno remarked. "We should be getting back to work though, we shall talk at a later time." He and Nissho turned and left the room, leaving Samon alone with his thoughts.
Phoenix Branch Black Site, Western Veradax
It was nearing deployment time for the three former sewer rats, nearing the end of their especially short training period. Things were getting especially stressful, and it was showing in each of the three members of the group. Dejin got the feeling that they were being rushed through an accelerated training course, and was keeping his nose in a book to compensate. Akio had a similar feeling, Though she did not share the dedication of her bookish friend. Rena was doing what she could, but she wasn't the best at learning. Her lifetime spent in the lower levels was not doing the middle-aged woman any favors either.
Akio and Dejin were enjoying one of their recreational periods, under the supervision of Rena. It was a sparring match with quarterstaffs, Dejin was finally able to compete with Akio physically. Before they had received their new mods, Akio – while being incredibly unsightly due to the poor appearance of her mechanical limbs – was definitely the stronger of the two. Now Dejin had his own physical enhancements, though not of the cybernetic kind. Akio's right arm and leg, while looking far better than her old cybernetics and with virtually no maintenance, they were ultimately not much different from her old ones in terms of strength.
"Come on, Dejin, lighten up will you?" Akio said, striking a few blows against her friend.
"Absolutely not," Dejin said, blocking the blows. "You need to be taking this more seriously, for whatever reason it feels like we're getting pushed through faster, and we do not need to be unprepared." He retaliated.
Akio blocked. "Oh come on, not all of us can download information into our heads. We have limitations you know, you're not on Rena about this." She tried and downwards strike.
Dejin sidestepped and countered, forcing Akio back. "Rightly so, she's chafing at her limit and trying to push past it, but you haven't reached yours yet." He attacked again, "And I cannot download information into my head."
Akio was forced back further still. "You have an eidetic memory, it's practically the same thing, and your head's crammed full of neural mods, you can run yourself constantly." She countered with increasing ferocity, gaining some ground back.
"You're, making excuses again and you know it." Dejin pointed out, defending himself. "And because of my mods I have to work harder because I'm being given some of the technical components of this mission we're training for. And I should know that the schedule has been accelerated slightly, I'm the one with the eidetic memory here." He countered once more, a bit weakly.
Akio had no trouble defending herself, and went to disarm him, but missed. "Doesn't matter what excuses I'm making, doesn't change the fact that you're being overly draconian about this. Even Rena isn't on my arse about this and she's the protective one!" She attacked again.
"Rena is like a mother to me," Dejin said, defending himself. "She has expressed concern to me, but I have elected to disregard it. I know she doesn't share the same relationship with you, and someone's gotta push you in these difficult times." He. Had to fend off Akio, as she had broken the unspoken rule and attacked out of turn.
"What gives you the right to determine what I need to do?" Akio was pissed, mounting a relentless assault. "You are not my parent, or guardian, no one can claim that because…."
"They died in a fire," Dejin interjected perhaps unwisely. "You've told me the stories before." This prompted Akio to promptly disarm the brainiac.
Akio was forcing Dejin back, now weaponless. "Don't interrupt me." She hissed. "You are not entitled to act the way you are, and you certainly haven't given me any reasons for it." She pressed her assault. "I am not obligated to spend every waking moment studying."
Dejin was looking for an opening, and trying not to get cornered. "No, you don't, but you should." He remarked, spotting his opening. In a quick motion he managed to yank the quarterstaff from his friends grip. A rather quick sequence of motions left Akio on the ground with Dejin standing over her, pointing the quarterstaff at her. "And I know I have not been clear with my reasons, but you haven't been taking me seriously."
"Haven't been taking you seriously?" Akio said, kicking Dejin's legs out from under him, and quickly pinning him to the ground. "Dejin, there isn't a person I take more seriously, with the possible exception of Rena. You've just been so despotic about it, more than your usual stubborn insistence. You got me worried that they did something when they had your head open."
Dejin took a few moments to cool off, he knew what she meant. "I know, but it's because you haven't been preforming to your limit, and that has me worried."
"What could possibly have bot-head worried?" Akio asked, taking her time to cool off as well.
"Quite a lot actually." Dejin remarked, "But that is beside the point. You remember that time a few days ago when you were in my room, you told me you wanted to get something safer and not have to deal with the constant risk?"
"Yeah, what about it?" Akio asked.
"Well, I'd like to see that too," he said, "For all of us." He added almost as an afterthought, "I'm tired of not knowing where my food is coming from, or if they're be any. Tired of wondering if a potential customer is going to try and rob me. Tired of not knowing whether or not today is going to be my last day walking this earth. I'm tired of not knowing whether or not you're. gonna come back. In some ways I'm glad I'm actually involved in the mission to this degree, in other ways I am not. I'm sorry if the situation has inflamed my typical stubborn concern, but for all these dreams of a future actually existing for any of us to come true, we – you need to make it out alive. It frustrates me incredibly that you are not maximizing your chances of survival."
"Ok," Akio began, "that's certainly clearer than you just being a tyrant. Though you're talking a bit more like a computer. And why focus specifically on me?"
"Because I care about you, bones for brains." Dejin said. "You and Rena are the only people I've known that have not tried to kill me and break me down for parts, the only people that I trust, and I do not need to go around losing you, or Rena."
"Wait a second, if you think of Reyna as a mother, wouldn't that make me like your sister or something?" she asked, completely derailing the conversation and deflecting the comment.
"No, that would be weird." Dejin responded hastily, before realizing he had made a mistake.
"Oh?" Akio remarked, getting a bit closer to Dejin's face. "And why would that be?" Dejin didn't answer, but he turned red and avoided her gaze. "Looks like you're a bit more interested in that potential future than I thought." She laughed slightly.
Akio felt strong hands grab her and pull her off Dejin. "Alright, cut that out before you give the poor kid a heart attack." Rena borderline ordered, helping Dejin up.
"Back on track." Dejin said, still somewhat flustered. "Will you at least try to follow that optimized schedule I made for you? It takes into account some of your more stubborn qualities."
"Alright, only for you." Akio answered, not helping matters. "And I am not stubborn!" she added defensively.
Dejin just gave her the 'seriously?' look. "Your last augments were held together by zipties and wires, you had multiple infections at any one time, you lived in what some would describe as hell and ventured down even farther than any of the rest of us to make sure we could provide for ourselves. You kept going in an environment that would've caused many surface dwellers to curl up in a ball and die. You've stood your ground against people that could've broken your spine. Stubborn, brave, stupid, call it what you want, it's admirable just the same."
Akio was about to make a retort but noticed the last part. "Admirable? You've never said that before, thanks."
Dejin's face was ever so slightly shaded again. Rena, growing tired of this, was sheparding the two out of the room.
"Speaking of the future, I was thinking perhaps I can make up a last name for myself." Akio said.
"Hadn't crossed my mind." Dejin said. "I was thinking more along the lines of finding myself a better first name, I'll probably keep it down to one name, it suits me."
"It does not." Akio insisted. "You'll just have to take whatever last name I come up with then, I'll show you that they have benefits. And there's nothing wrong with your first name."
"We'll see how your chances play out, Akio. There's still an awful lot of time in between now and whenever this becomes a pressing issue." Dejin pointed out.
"From what I've seen today, I rate my chances fairly highly." Akio stated rather matter-of-factly. "That is, unless you plan on dying on me."
"I certainly would like to avoid that." Dejin responded, leaving it at that.
OOC: As always, feedback is appreciated. Improvement is always possible, especially in my case.
True to Yanai's expectations, the Umbræ curators and their displays arrived the very next time with an army of workers to aid in the careful transport of the larger and more delicate or expensive pieces into their designated stalls. Sculptures, specifically. Sculpting statues out of various materials was a common staple of every era of Umbræ history, dating back even to before the ancient Drow Empire itself. The Dark Elves were fond of their magnificent statues depicting heroes of all kinds, mostly martial leaders and philosophers, but also poets and other artisans with the occasional philanthropist, businesswoman, saint, or even the odd noble or two. The statues did not even make up half of the total displays, yet they were considered among the most important all the same. The Umbræ weren't certain the level of tolerance Veradacians had for depictions of nudity, so those paintings or statues depicting nude figures were kept to a bare minimum to avoid possible offense. The curators were ready to cover or remove them if there was any complaint, but hoped they didn't have to. Being a nation that celebrated natural beauty and femininity there was no shortage of artworks depicting bare naked women, but they didn't want to go and flaunt them potentially offending what for all they knew might have been a very puritanical country.
The curators themselves were dressed rather normally and practically for now, though they planned to change into more traditional outfits once the fair started. Every curator for every stall was a woman, too. Something the Veradacians undoubtedly noticed. By comparison, the laborers who had helped unload the heavy and more delicate pieces were mostly male and human. There was a stark contrast between the rather fair skinned and dark haired humans and the Umbræ, who were the exact opposite. Their dark skin ranged from stone gray to outright black, while their hair was white as snow itself and their eyes a bright blood red. The sight must've been odd to the comparatively pale Eldians, though the Umbræ felt the same about them. For most of the curators this was the first time they'd seen Eldians and those that had only caught a glimpse of just one at first might have made the mistake of assuming they were afflicted with albinism, though they quickly learned this was not the case.
The Umbræ had arrived a bit later than they had expected to and had only off-loaded half their displays before it came time for lunch, luckily the curators and workers alike had been prepared and brought lunches with them. They were careful not to eat too close to those displays they had set up so as to avoid getting food and drink on them, but mostly kept to themselves as they ate. There was a period of rest afterward in which the curators mostly spent time on their smart phones while the workers took the opportunity to tour some of the Veradacian displays. They figured there wouldn't be any harm in it. Most of the workers being human, they found little issue with any of the displays they viewed. Though upon learning more on the Church of Transcendental Hatred, one Umbræ worker stormed off in disgust. The humans mostly just scoffed and shook their heads at it before moving on, but there was no mistaking the look of offense on the Umbræ man's face. He wasted no time in informing the other curators of what he learned, and neither were they quite pleased at what they heard. The Umbræ - curators and workers alike - would avoid the the Church's stall for the rest of the day, often eyeing it with disgust when they did happen to come by it. This also extended to the stall of the Acolytes, though to a much lesser extent. The human workers, by comparison, mostly did not care. Some viewed the stalls with curiosity, and when alone with their fellow workers occasional crack jokes about the faiths, but that was the extent of the time they spent on the topic. The Umbræ held a much more silent disdain for them, only keeping it to themselves out of respect for their hosts.
Once the rest of the displays had been unloaded the workers began to pack up and leave for home as the curators remained behind and began to prepare for the fair itself. Though most of the curators were hardly devout, they felt the need to stop at the stall reserved for their faith and pay their respects and prayers to the shrine there. There was concern among them that once the fair was open to the public the reception of the teachings of the Church - and to a lesser extent, that of the Acolytes - would not go over well. It was the apparent militancy of the Church that concerned them. They knew to respect their hosts, as did their government, but the common folk might not be as polite or reserved in their opinions. So they prayed; prayed that the fair would reach it's end without incident, and hoped the Sisters Three heard their pleas.
The Kriegizstani had been tracking the ship with their satellites from the moment it left port. They did this with every vessel, regardless of origin or destination of course, but extra attention was focused on this ship when it became understood of it's destination. Kriegizstan, though a hostile land to outsiders, was not savage. They knew a single ship could mean no possible harm and pose no possible threat. If they had even suspected otherwise, it would have been sunk not long after departure. Once it had come within range of their fighter aircraft they made sure to send out two jets to intercept the vessel. There was no radio communication, no threats or warnings, just two planes flying over head before turning back and heading home. Just to let them knew they were coming. There were still plenty of nautical miles between Kriegizstan and the ship when the aircraft had arrived, and if they had wanted to sink the ship and drown all aboard they very well could have and were equipped to do so. But no one in their right mind would come to Kriegizstan so boldly and openly (and so under-manned) if their intent was hostile.
They therefor assumed these men, religious folk judging by the looks of them, did not come with sword in hand - or if they did, that it was properly sheathed. The Autocrat's curiosity was thus stoked. He would have answers to His questions, for certain. So these Germanians would be greeted, amicably, and welcomed as visitors and guests should be: with open arms and snipers standing by. That was the Kriegizstani way.
The planes returned every now and then, only to depart just was swiftly. There was a pattern to it. It seemed they were trying to guide the vessel in a specific direction, to a specific port to dock in. Why they didn't use their radios to communicate this was anyone's guess, but the pattern was clear all the same and they must had their reasons. The closer the vessel came to Kriegizstan the more traffic they came across, both on the seas and in the air. On the horizon were warships, increasing in size and quantity the closer the ship got to the country. They never came too close - staying just within weapons range without feeling as if they were strangling the ship or it's crew. They were sure to leave enough room for it to leave if it wanted, but no demands were ever made. No contact established. All was quiet. The ships, too, seemed to be sailing in a pattern - a sort of lane - as if they, too, were guiding the Germanian vessel in a specific route, leading to a specific destination.
Under the waves the Germanian sonar no doubt could detect the submarines that had begun following them. They were well within weapons range as well, yet deliberately stayed within the bounds of their sonar as well. It was clear they weren't trying to mask their presence. They wanted their presence to be known. They wanted them to know they were there, watching. Even the number of aircraft in the sky increased dramatically. The two jets from before remained, of course, but on the horizon whole fighter squadrons came into view flying broad circles around the Germanian ship.
It was a grand show of force, to be sure. But it was not a threat so much as it was a reminder to be on their best behavior. The sheer magnitude of the forces present - all to accost a single ship - could have easily denied them entrance to the country at any time. But they did not. They made no attempt to hinder their arrival, but rather to escort it. The Kriegizstani feared what they did not know. They hated what they did not know. But, they were curious. The Autocrat was curious. So the Germanians got to live, for now. From what little Kriegizstan knew of the Germanians, they might not have had any qualm of potentially sailing to their deaths. Something the Autocratic State could respect, at least.
Soon the country itself came into view. It was a horrid sight, to be sure. The clouds hanging over this besotted land were painted in blacks and greens, the land itself covered in browns and greys with black mountains dominating the skyline. The trees were dead, the rivers dry, and bones littered the dusty badlands of what remained of the wilderness. Rolling dunes and sands were broken only by the occasional pit of toxic sludge. This was a land wrecked by the most devastating weapons of war devised by Mankind, and though 'the Desolation' - as the Kriegizstani called it - had occurred over a hundred years ago the marks of atomic fire had never dissipated. Vicious, mutated beasts prowled the wilds - hideous and deformed. One could hardly tell what they used to be. But there was something else in this miserable land, something that broke the depressing landscape. A city; just as black as the mountains yet still displaying the standard light pollution of a sprawling metropolis. Arsinoë was it's name, 'Jewel of the East Coast' they called. It was no jewel. It was an urban monstrosity. Just another lie cooked up by the government that the people believed, largely because they had no choice. The city was not much different from any other city in Kriegizstan: it's buildings were dark and strong, it's factories large and pollutant, and of course there was the massive dome that covered the city to keep out unwanted aerial intrusion. There was little means by which to into the dome. A few spots on the top opened up for helicopters to come and go. The airport of course had it's own gate for planes coming and going. The smoke stacks from the factories had the dome built around them so they could dispel their pollutant air without choking the city's citizens. There were of course gates on land to accommodate vehicles and travelers, and one massive gate at sea to allow ships to go come and go. It was here where the ship was being directed, and the gates soon pulled aside to allow the vessel entry. The Kriegizstani warships remained outside the dome, for there was no reason to join them inside.
Large artillery guns had been fixed on the docks, ready to sink any ship that was for whatever reason unwelcome. They turned to "greet" the Germanian ship, training themselves on the ship ready to fire and blast it to oblivion if need be. Hopefully there'd be no need. The docks themselves had been cleared of all workers, and were now crawling with soldiers - their black battle armor obscuring their entire bodies. All forms of identification that would be typical for modern soldiers were completely absent from them, and they were heavily armed. But among the armed troopers there were three figures that stood out, standing in front of a helipad currently occupied by a military-grade VTOL transport aircraft. At the forefront was a bronze woman, youthful as she was beautiful and adorned with a bright and calming smile. Her eyes were a sparkling amber, and her hair a deep jet black. Perhaps mostly notably was that she was not the only one to wear her face, for posters and screens across the city were littered with her pleasant visage - every screen speaking for the Autocrat's love for His people in her soft, loving voice while the words on posters echoed the same. To her right was a slightly pudgy man with a bald head in priestly robes not that different from those of a Catholic bishop. He looked positively sickly, yet had a rather cheerful demeanor all the same judging by his open-mouth grin that inflated his already puffy cheeks. A large golden cross hung around his neck indicating he was, in fact, a Christian though his position or church was not as easy to indicate. To the woman's left was a pale man that, like the woman herself, was dressed in a black leather coat. He was an ancient fossil for sure; looking as if on the verge of death itself and yet seemed perfectly healthy all the same. His skin was as white as his hair, and his eyes are light pink in stark contrast to the bronze-skinned, sable-haired, and amber-eyed woman and priest with him. Also unlike the other two was his disposition, his face formed into a seemingly permanent scowl that combined with his obvious eldership made him look to be an angry specter of some kind; a wraith risen from the dead to haunt the world. There was no doubt he was a man of both age and hate. He was tall and slender, almost looking fragile and yet there was an aura of violence that seemed to shroud him suggesting he was not as weak as he appeared to be.
As the ship pulled into port the three seemed to wait for the occupants to disembark. Each one of them anxious, but for different reasons.
OOC: An interesting update... There might be more to Xankus than I had thought.
OOC: Decided that the "evil bureaucrat" take didn't fit too well with how I had set things up.
OOC: A refreshing take on the trope, for sure. I've always found the evil bureaucrat stereotype somewhat unrealistic, and I've dealt with quite a few bureaucrats. Usually, even the most obstructive ones have a good reason for their actions.
OOC: I have zero experience with bureaucrats, or much of anything else though. Though in Oak of Ashes I've somewhat flipped the tables, Samon and Sereno are the obstructive ones, with good reason for their actions.
Working on my reply, by the way, sorry for the delay.
While inside the bubble, Ata's body took on a more crystalline look to it to deal with the heat, defensive wards started kicking in and his headress started heating up. After the barrier dropped and the attacks dispensed, Ata looked somewhat drained, his headress radiating heat away from him. His body resumed it's normal structure and he floated down to check on Rongoteus.
Master Wuro was slightly inconvenienced by the incineration of some of her army, but she just made more. Her forces were pushing up behind Master Dulruni, Ata's Spirits of Strife in the lead, hacking and burning their way through the horde of minions. Wuro made sure everyone felt the the effects of her bolstering spell cocktail.
Dulruni was continuing to slam his way through the minions, slamming his fists and weaponized familiars into them as well. He was trying to reach the devastated angel, but the mass of bodies was slowing him down. By the time he reached the angel's former position, the entire corridor reeked of burnt flesh, and there was a passageway carved through the gore, with the majority of it being pushed towards the walls.
Enu had taken a few shots at the retreating angel, but missed the main target of the lead angel. He dropped his hardlight barrier. "Not entirely sure I want to see what that turns into." he told Ireyon. He was starting to look worn down, his wounds from the scuffle with Thaos seemingly getting to him. Master Wuro appears to notice this and directed a spell his way.
Ayajira didn't seem fazed by the other Master's dislocation. "Oh, another teleporter, you'll get along fine with Master Ata." she casually remarked. She continued until Concelhaut made the remark on her reputation, she issued a loud psychic laugh, it was grating and may have been acutely painful to a being with lesser defenses. "Don't believe everything you here now, Master Concelhaut. My reputation is well deserved, but they know that the lack of my physical presence will do nothing to alleviate the unique affect I have on people. Now Master Ata banned my from his laboratory complex, trifling animancer even set the defenses to recognize me as a threat." Her casual disregard for Master Ata's capabilities showing some sort of bad blood between the two that went both ways.
When the two arrived at the scene of the latest battle, Ayajira's presence was immediately noticed by every Eldian mage in the hall. "Of all the mages to send, they had to send you." Master Ata hissed.
"I guess they figured they could get lucky and I wouldn't come back?" Ayajira retorted with mock innocence. She directed her attention to Master Raynil, seemingly shifting moods. "Thank you, glad to know that someone's happy to see me. Unlike that old geezer Ata."
Ata was continuing to attempt to restore some semblance of activity to Master Rongoteus. Dulruni and Lin hung back, debating on whether or not to continue with the two Oathmen and one Apprentice. Ayajira took her time to prod Master Ata. "Come on Xier, you can play doctor later, we got some killing to do. While I seem to be late to the party, I certainly don't want to miss it." Her lurking psychic presence was vigorously shunned by the animancer, and was most prominent to Enu and Ireyon.
Ata was not at all pleased by the comment. "You'd never understand what it takes to save a life, Ayajira. Also, you lost the right to call me that centuries ago." He didn't even look away from his work. "Now - as much as I hate to admit it – we need to get this over with quickly."
Ayajira shrugged. "So be it, and might I say, certainly been a long time since you've used that form." The comment was disregarded.
Enu looked drastically more concerned, he tried explaining it to Ireyon. "Of all the Masters, Ata and Ayajira probably have the worst relationship. It's outright hostile on Ata's side, and Ayajira seems to enjoy needling him and occasionally swings to an outright hostile mindset on the matter. Mostly in regards to her being forbidden from entering Master Ata's laboratory complex. She's tried to get in on several occasions, but Master Ata's always kept her out, either personally or with lab defenses. It's all very high profile stuff, lead to a rumor that Master Ata can't be defeated when he's in his lab. Ayajira's quite a powerful mage, regardless of her, eccentricities." If Ayajira noticed Enu's comment, she didn't make a sound regarding it.
Ata opened up conversation with Raynil, Anolianth, and Concelhaut. Wuro and Dulruni were joining in as well, and while not intended for Ayajira, no one wanted to go through the effort of excluding her. "We'll have to wait and see if Master Raynil responds, but for now we have the matter of the low level mages before we move on to challenge the summoner. Certainly a mage like this supposed Eder Kane could be seriously damaged if not properly protected. We know of the Summoner's abilities of psychic domination, and we're not sure on the long lasting health effects of exposure to it. Though we do know that this Eder Kane is not our version of Eder Kane, either that, or he's one of the Summoner's creatures. Master Raynil, I would appreciate the help in determining whether or not this apprentice is a creature akin to those 'projections' of Initiate Inggala we encountered earlier. It will allow Master Dulruni to drop the spell he's been maintaining. Of course as he is a Towen Mage from another reality – supposedly – his ultimate fate is vested in the Masters of the Necrotechnomancer's Union."
Master Dulruni had concerns of his own "The two Oathmen would also be vulnerable to the psychic assaults of the Summoner, and could be made to turn against us. Though I do not believe the summoner to be capable of a feat such as that on a complex mind, we must not dismiss the possibility. Either way, I want them kept in the back line, close to Rongoteus. One is wounded and both are likely feeling the drain of extended combat. Master Wuro thinks differently and that they should be sent back to the Great Hall to assist in relief efforts. While I recognize that the Summoner's lair is no place for an Oathman, we don't know what else the Summoner has hiding in the corners of Towen, and this time there'll be no one to help them."
Master Ata cut back in "I have also come up with another strategy for this fight. Master Dulruni will be our Vanguard, backed up by Master Anolianth. Masters Wuro and Ayajira will be backing them up, with various supports and psychic defense – as we can expect the summoner to utilize psychic assaults against us. Master Raynil and I will continue to provide the long ranged support, the encounter with the lead angel was definitely not optimum for the either of us. I am not sure on the strengths of Master Concelhaut, but I will tentatively suggest that it work behind Master Dulruni. We'll need to put the bulk of defensive matters on the less drained mages, that way we can maximize the survival chance of all of us."
"I see no issues with this, though I have not been present long enough to make any meaningful adjustments." Dulruni stated. "I'll most certainly enjoy taking the fight to the enemy. Please do keep in mind that I do not have an unlimited capacity to sustain damage."
"Perhaps a non-violent approach first?" inquired Master Wuro. "While it has a low chance of succeeding, we will certainly be subjected to an initiate statement as we were with the faux Inggalas."
"Be that as it may, we need to move quickly." Master Ata remarked. "Master Anolianth, the discretion on what to do with the Oathmen and Kane is your jurisdiction, you seem to be the closest thing to a Battlemaster in the Necrotechnomancer's Union."
"I'm not particularly keen on separating the group." Dulruni commented. "Though I do believe he will stay with Ireyon no matter what decision is made, they make quite a good team from what I have seen."
The whole conversation likely lasted no more than a few moments, though it did display the more prominent command structure utilized by the Union of Necrotic Sciences. Probably also irritated Anolianth so more, but that was fairly unavoidable. By Master Ata's reckoning, it was better to have a plan that irritated a few members of it, than to have no plan at all. He contacted Master Anolianth to make that clear. "Apologies if I have given the impression of ordering you and the Towen Masters around. I merely feel it is pertinent to have plans in these sorts of breaches." a separate, mostly private remark was sent to Concelhaut. "I was meaning to seek you out before this mess started, seems that circumstance has brought us together regardless. After this is over, I have some fairly interesting findings I would like to discuss with you concerning Blacklight."
The animancer resumed his floating position next to Raynil, though he suddenly turned his head as if to look at something, though nothing was there. There was a subtle shift in his mood, though he was not keen on talking about what he saw, perhaps the summoner was already messing with his mind?
OOC: I'll leave the actual move up to the Summoner's floor to you. And Master Dulruni's assessment of Naymou's actions is fairly accurate.
Liudan, Artarumen Empire
"Terrorist attack in Bergsehuis leaves six dead and twenty-four wounded. Damn, the MoD is not going to like this."
The chief of staff to the Prime Minister rolled his eyes, reclining on his seat, while Prime Minister Bishop rubbed his eyes. "Beyt falling out of our sphere, I can accept. Terrorist destabilisation in Bergsehuis, I cannot. I can imagine Prenderghast right now, eager to deploy an entire regiment down there, to bomb them into dust. The man never seems to get the memo regarding how those are independent nowadays." After a pause, he picked up the phone.
"Ministry of Defence," he muttered, while the chief of staff nodded and closed his eyes. "Prenderghast." A few more seconds.
"Prenderghast," Bishop spoke, "just what the hell is happening in Bergsehuis?" The other side spoke unintelligibly for a few long seconds. "Very well. Come down to the Prime Ministry and give me a proper report on it all."
The distance between the newly christened Ministry of Defence building and the Prime Minister's residence wasn't too long. That meant, in practice, that Defence Minister Thomas Richard Prenderghast was at the Prime Minister's doorstep in about half an hour, having prepared a report through the whole day. Not that this spared him from a strongly-worded critique, specifically inquiring as to why the Prime Minister had had to ask, as opposed to being pro-actively informed.
"So, leaving that aside, who are these fellows?"
Prenderghast grunted. "Boers."
"Boers?"
"Boers. Most of them left Bergsehuis fearing for their lives and property once the country declared independence from the Empire. Some groups remained, and, well, this particular group is a nasty piece of work. White supremacists, fascists even, who believe that Bergsehuis is white land. Only white land." Artarumen politicians weren't known for being particularly cosmopolitan, and yet, racism of this sort was outdated even in Artarum. "So, they want to topple the black government, institute apartheid once more, and...well, probably go on to ethnically cleanse the blacks. How they'd actually manage to wipe out practically ninety percent of the country is beyond me, Mr Prime Minister."
Bishop nodded slowly, drumming his fingers on his desk. "I assume that we are doing something to help the Bergsehuisan government? All things considered, they are - somehow - one of our more closer partners in the Commonwealth."
Prenderghast shrugged in response, prompting Bishop to raise an eyebrow. "We are aiding them through intelligence. We have the option to deploy soldiers as advisors, or send drones to help in intelligence and surgical strikes. We can, also, deploy a wing of aircraft to allow airstrikes. While the Bergsehuisan military is well-equipped on the ground, their air force is woefully outdated. To my knowledge, they are still flying the third-generation of jets we gave them back in the day."
"I think drones and aircraft are the better option. Soldiers on the ground would be more effective, but I cannot risk such an action so soon after we left Beyt. That campaign was a disaster, and it was the disaster in Beyt that had a hand in bringing down Rorschach. I'm not going to repeat the mistake of committing to unsustainable foreign deployments unless we absolutely have to. If Bergsehuis' government comes close to being toppled, then we can deploy all the soldiers we want, but until then, I don't want a single Artarumen soldier on Bergsehuisan soil, unless they're piloting a jet or controlling a drone." He nodded in affirmation to himself, then looked at Prenderghast, who nodded back.
"As you say, Prime Minister. We shall begin deployment, then? No approval from the Imperial Parliament?" Bishop shook his head. "No. It is our prerogative." The telephone on Bishop's desk rang. He held up a finger to Prenderghast, and lifted the receiver. "Yes?" The other side spoke for several seconds, but mid-way, the Prime Minister shouted: "The Emperor wants what? No, he cannot do it - does he want to kill me with hypertension?" He slammed the receiver down, then looked at Prenderghast who, naturally, expected an explanation.
"Bloody...the Emperor, he, he wants a divorce, a divorce. As though that is acceptable!"
Jack Thatcher began the drive to his private beach. He drove on the interstate alongside other daily drivers and Jack kept a careful watch on his speed. Soon enough, Jack pulled off of an exit and arrived at a security gate built into a large concrete wall that expanded in both directions. The jungle surrounded him on all sides and visibility of the interstate had been lost a while ago.The car sent out a signal that the security station accepted and Jack was allowed to approach the gate. The guard quickly confirmed Jack's identity with a fingerprint scanner and let Jack in.
Jack continued to drive for several more minutes before he pulled into an asphalt parking lot outside an office building. Jack left his car and unlocked the entrance to the building with his keycard. Once more, Jack Thatcher refused to even acknowledge the existence of his employees and simply strode through the building until he reached another set of elevator doors.
This, like many doors, were opened by his fingerprints. Jack Thatcher stood in the elevator and felt the jolt as it began to move horizontally. The CEO patiently stood as the elevator tumbled along it's path. Ten minutes pass in complete silence before the doors open once more.
Jack exited the elevator into a cold metal room. Technicians fiddled with dials and gears along the wall while two phone operators simply paid Jack a glance before returning to their duties. Jack walked passed everyone and entered the next room. A large reinforced window revealed the ocean blue in front of him. A small school of fish was idling in front of the window but scattered the moment Jack opened the door.
"Sir, welcome back." Spoke a bespectacled portly man nearby
"Doctor Steven, lead the way." Jack simply replied. Steven nodded jovialy before leading Jack towards a large reinforced steel door. The entrance slowly hissed open and revealed an airlock corridor.
"The M.U.S.B has been operating well since the explosion. No pressure or oxygen issues, the repairs are mostly complete, and the injuries have been accounted for." Steven explained as the airlock did it's job and allowed the two men into a much larger room.
The Mobile Underwater Sea Base was a modular station capable of packing itself up into an oil rig esque situation and shipping itself to a new location. The large room Steven and Jack found themselves in was the main Atrium which made up the large middle of any M.U.S.B. This particular Base had two surveillance modules, two vehicle bays, an administrative addition, and a visitor's center built around the Atrium.
Steven and Jack immediately headed for the Admin Center. The doors swished open and revealed a room not unlike a naval command center. Steven took a seat at his Science Officer station while Jack sat upon his Captain's Throne. Jack looked at his administration crew before clearing his throat.
"We're packing up and leaving the coast. Send the order to prepare for surface breach."